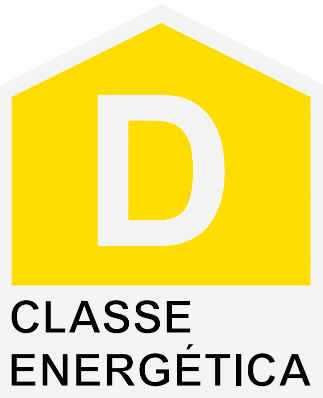 House in central area - Portimão
This villa is located in a central area, providing convenient access to various amenities and services. Upon entering, we come across a lovely terrace where you can enjoy relaxing moments outdoors.
Upon entering the villa, we find the ground floor, where a living room is located, ideal for receiving friends and family. The living room is well lit, with windows that let in natural light, creating a warm and inviting atmosphere. Adjacent to the living room, we find a fully equipped kitchen, which offers space to prepare delicious meals. In addition, on the ground floor, there is a bathroom for added convenience.
Going up to the first floor, we find two comfortable bedrooms. Rooms are spacious, with windows that provide good ventilation and natural light. These rooms offer privacy and tranquility, providing a perfect environment for rest and relaxation.
This villa combines comfort, functionality and a central location. The terrace, the living room, the kitchen and the cozy bedrooms are features that make this villa a pleasant place to live.

Portimão is a city located in the Algarve region of southern Portugal. It is known as one of the top tourist destinations in the region, offering a charming mix of stunning beaches, rich culture and lively nightlife.
The city has a privileged location at the mouth of the Arade River, providing beautiful landscapes and a maritime atmosphere. The beaches of Portimão are true treasures, with golden sands and crystal clear waters. The famous Praia da Rocha is one of the most popular, with its impressive backdrop of cliffs and a wide strip of sand. There are several other stunning beaches nearby, such as Praia do Vau and Praia dos Três Irmãos.
In addition to the beaches, Portimão also offers a vibrant cultural life. The historic city centre boasts narrow, picturesque streets with traditional whitewashed houses and a variety of cosy shops, restaurants and cafes. The Portimão Museum is an interesting attraction, located in an old fish canning factory, which tells the story of the region's fishing industry.
Portimão's nightlife is lively, with a variety of bars, clubs and nightclubs attracting visitors and locals alike. The animation is mainly concentrated in the area of Praia da Rocha, where it is possible to find live music, shows and themed parties.
For sports lovers, Portimão offers a number of exciting activities such as boat trips, water sports, golf and hiking along the nature trails along the coast.
Portimão is also famous for the Autódromo Internacional do Algarve, an internationally renowned racing circuit that attracts exciting motorsport events including the Superbike World Championship and the Portuguese MotoGP Grand Prix.
With its combination of natural beauty, rich history, cultural life and leisure options, Portimão is a popular tourist destination that offers something for all tastes.
Property Features
Equipped kitchen
Terrace
Built year: 1983
Central location
Energetic certification: D
Balconies